Literacy Gala
Children First is excited to host our first annual Literacy Gala, on Friday, Nov 4, 2022, from 6:30 to 10:00 p.m. at Seven Oaks Country Club.
The cocktail reception begins at 6:30 followed by dinner, awards and entertainment.
At this special gala, you'll be transported into a world filled with wonder and beauty inspired by The Book of Life. Guests are invited to embrace the season for a night of music, dinner, silent auction prizes and art. Masquerade and Mexican attire are encouraged. Join us as we celebrate life and literacy and help us raise money to expand the Children First Literacy Program to more students in need!
We are committed to strengthening a culture of reading in East Bakersfield, and your attendance at this event will directly support the Children First Literacy Program.
In spring of 2022, Children First launched our first Literacy Program with Williams Elementary School. The program recruited 10 reading coaches and reading mentors to students in first, second, third, and fourth grades. This program enhances reading and comprehension skills for students who require additional support through small group interventions. The success of this pilot program has inspired us to expand its reach to more schools in East Bakersfield! Literacy is an essential element to a child's development and opens the door to a brighter future. In 2023, Children First will broaden our circle of positive influence and grow our literacy program, but we need the help of generous community members like you!

Purchase tickets HERE!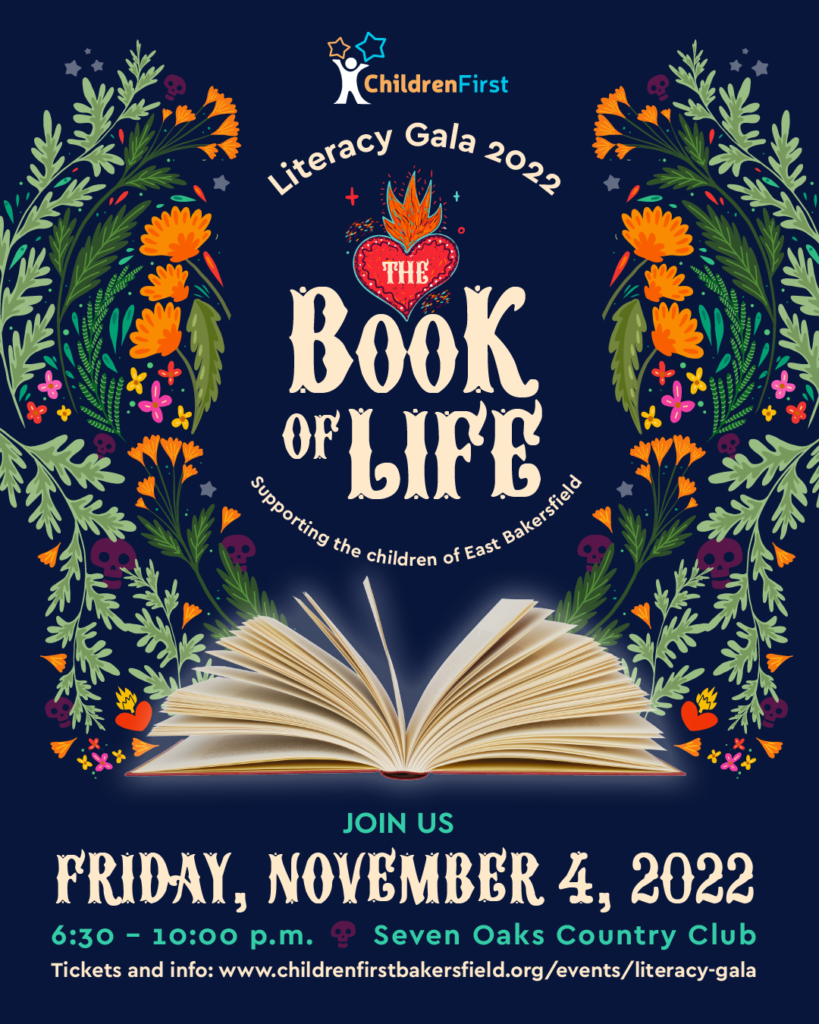 Our Sponsors: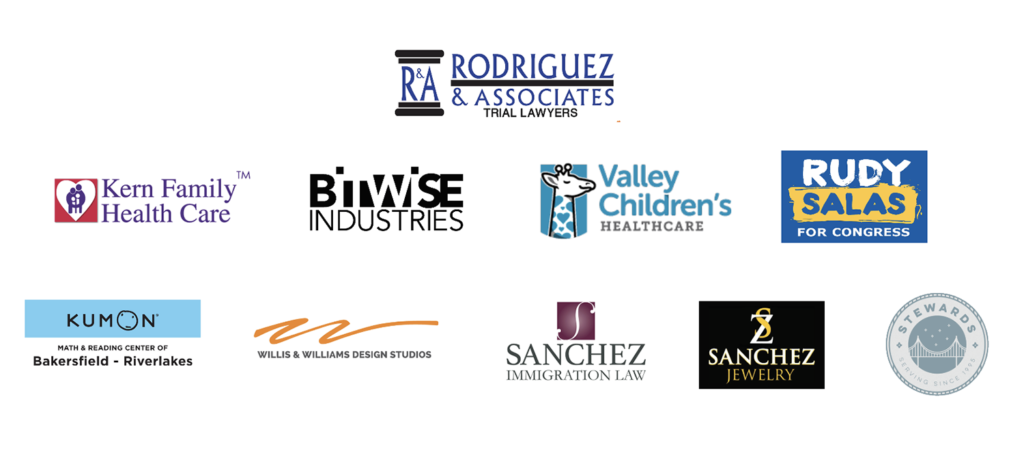 Sponsorship Opportunities
We rely on the generous support from donors to make this event possible. Your contribution – at any amount – will be recognized at the event. If you would like to be a sponsor, please contact us. Your early support will be very much appreciated.
GRAND Platinum Sponsor $10,000
Company name on main screen at event
Company name and web address on GALA website
Company logo prominently displayed in reception area
Company logo prominently displayed on podium
Opportunity to speak on stage at the event
Company logo on GALA welcome banner along with all sponsors
10 complimentary tickets to the event

Pan Dulce Sponsor $6,500 — EXCLUSIVE
Company name on the main screen at event
Company name and web address on GALA website
Customized logo on guest gift and dessert and dessert table
Company logo on GALA welcome banner along with all sponsors
4 complimentary tickets to the event

Marigold Sponsor $5,500 — EXCLUSIVE
Company name on main screen at event
Company name and web address on GALA website
Customized signage at table centerpieces
Company logo on GALA welcome banner along with all sponsors
First choice to select a custom art centerpiece to take home
4 complimentary tickets to the event

Wine Bottle Sponsor $3,500 — EXCLUSIVE
Company name on the main screen at event
Company name and web address on GALA website
Company logo on wine bottles on all tables
Company logo on GALA Welcome Banner along with all sponsors
2 complimentary tickets to the event

Supporting Patron $2,000
Company name on the main screen at event
Company name and web address on GALA website
Company logo on GALA Welcome Banner along with all sponsors
2 complimentary tickets to the event

Supporting Sponsor $1,000
Company name on the main screen at event
1 complimentary ticket to the event

Supporting Friend $500
Company name on the main screen at event
Company name and web address on GALA website
Table (10 seats) $1,150
Individual Ticket $120