David Nelson Pocket Park
On October 26, 2018, Children First Campaign opened the David Nelson Pocket Park, a privately-owned and maintained park built for the residents of East Bakersfield. This park was made possible by the generous support of sponsors, partners and individual community members. We kindly ask for your support to help us further our goal and continue to provide a safe, nurturing environment for all to enjoy. The park is located at 1511 Niles St, Bakersfield, CA 93305. Contact us for park reservations.
The Park Story:
A pocket park, or parkette, is a small green space carved out of unused or underutilized space in an urban environment that is accessible to the general public. The pocket park concept was conceived by a group of mothers whose children were students at Williams School. They wanted a safe place for their children to play and a gathering place for friends and family, especially during evenings and weekends when the school is closed. The park aims to provide space for both informal and organized activities that build community, promote physical activity and reduce crime. During the school year, the park serves as an outdoor classroom for Williams students. During the summer months, Children First provides enrichment opportunities for families to combat summer learning loss. On the weekends, neighborhood residents utilize the park for informal gatherings and exercise. In addition, we are working with community partners to provide programming throughout the year, including parent classes, Zumba and fitness lessons, farmers markets, soccer games, etc. In this way, our hope is that the park will inspire community pride and healthy living.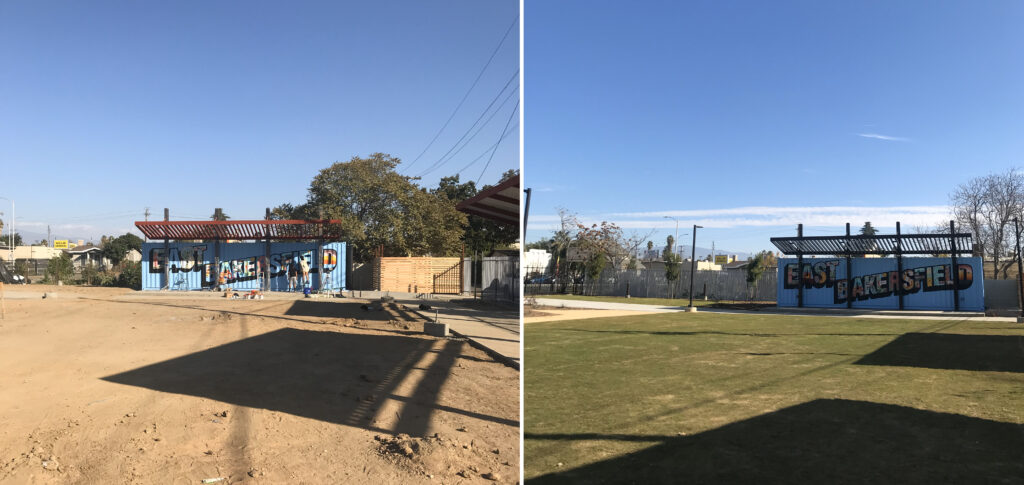 The park site is a 16,000 square-foot green space at the corner of Brown and Monterey streets (where Monterey and Niles intersect), one block east of Williams Elementary School in the heart of East Bakersfield. The once vacant lot, in the middle of a neighborhood teeming with young families, had been an eyesore, a collection site for litter and illegal dumping.
The pocket park serves as a beacon of hope and pride for East Bakersfield families, and fosters a sense of community ownership among residents. Over 10,000 people who live within the census tract around the site of the park benefit directly from this project, including the 450 students at Williams Elementary school and their families. Among these residents, 25% are children between the ages of 0 and 9 years old; 24% of families are led by a single female parent; 55% fall below the federal poverty line; and 80% are renters. The odds are simply stacked against students at nearby Williams Elementary. For example, 96.7% of students at Williams are socioeconomically disadvantaged, and 51.4% are English learners. Before the pocket park, residents rarely saw quality-of-life improvements and severely lacked nearby green space.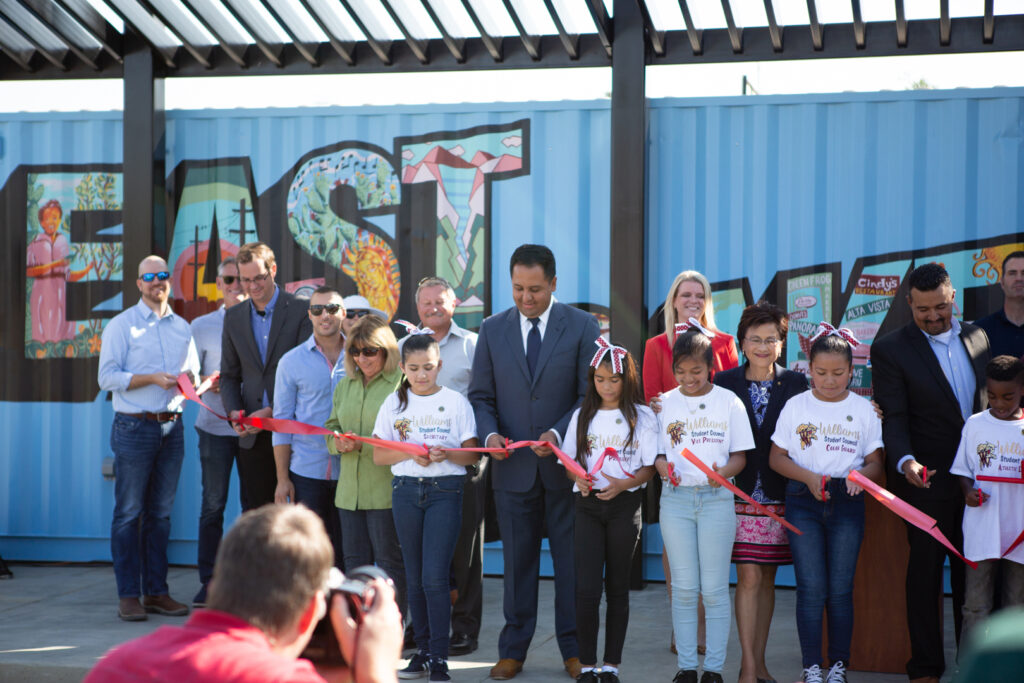 Bakersfield Police Officer David Joseph Nelson
Born and raised in Burbank, David Nelson attended Jefferson Elementary, John Muir Middle School, and Burbank High School where he was an active member of the Associated Student Body, a four year varsity swimmer, and three year varsity water polo player. Nelson earned a degree in Economics, with a minor in Public Policy, from Occidental College. He was a member of the collegiate water polo, swim, and basketball teams and the Sigma Alpha Epsilon fraternity on campus.
Prior to joining the Bakersfield Police Department, Officer Nelson was employed as a lifeguard, swim and water polo coach for Burbank's Park Recreation and Community Service Department, was an assistant swim and water polo coach at Burbank High School, and a Police Cadet for the Burbank Police Department.
During Officer Nelson's two years with the BPD, he served as a Terror Liaison Officer and a Field Training Officer.
On June 26, 2015, the 26-year-old officer was involved in a pursuit that ended in his death. When he was attempting to make a traffic stop on an unlicensed vehicle, the driver failed to stop and fled. During the pursuit, Officer Nelson was in a fatal vehicle crash in East Bakersfield.
In the Summer of 2016, The Williams Neighborhood Team elected to name the park in honor of Officer David Nelson.
The people of East Bakersfield are forever indebted to Officer David Nelson for his service to our community. We hope this park will serve as a reminder of his sacrifice and his care for others for decades to come.